WHEN she signed a memorandum with Wladimir Klitschko's company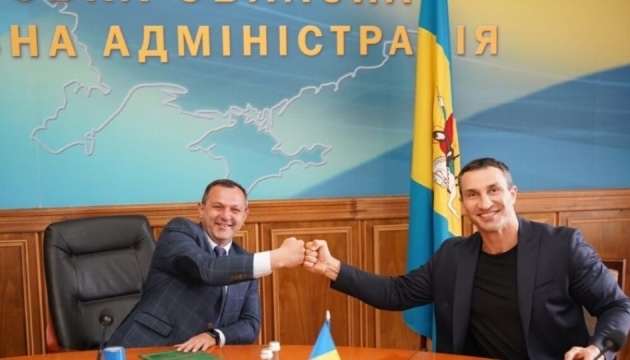 The Kyiv Regional State Administration has signed a memorandum of cooperation with Mixsport, the founder of which is the legendary Ukrainian boxer Vladimir Klitschko.
The document was signed by KOGA chairman Vasily Volodin and Klitschko Jr., reports Klitschko-brothers.com.
«Vladimir Klitschko and Vasily Volodin are convinced of the need to establish fruitful cooperation and implementation of joint activities aimed at the development of sports in the Kiev region, increasing the authority of the state at the international level. The head of Kyiv region expressed confidence that the creation of close mutual relations and cooperation in the field of physical culture and sports contributes to the deepening of mutual understanding between representatives of physical culture and sports of Kyiv region and Ukraine, increases their activity, «the statement said.
The signing of the memorandum will help to improve the system of dissemination of information about sports events, public organizations of physical culture and sports, the activities of regulatory and legal support in the field of physical culture and sports, etc. After all, the sports portal Mixsport was created to improve informing people about the sports life of the whole country and the Kiev region in particular.
Photo: klitschko-brothers.com.