Police officers were awarded awards for the elimination of the «Poltava terrorist» | Odessa news
Law enforcers received award weapons and badges of honor.
Two patrolmen and two soldiers of the special forces «KORD», who took part in a special operation to find and eliminate the «Poltava terrorist», received from the hands of the Minister of the Ministry of Internal Affairs Arsen Avakov and the head of the National Police Igor Klimenko award weapons and badges of honor.
The press service of the department reports.
Note that the special operation to find the offender lasted 8 days. On the night of August 1, the fugitive was found. During the pursuit of the attacker, he was taken hostage by the head of the response sector of the patrol police of the Main Directorate of the NP in the Poltava region, captain Pyotr Guma.
"When they found him, I could not use the weapon, because he was literally three meters away from me and he already had a grenade in his hand without a fuse. I started talking to him, at this time my partner called for help. I negotiated with the «terrorist» for almost two hours. When I heard a shot, I instantly jumped back, « — shared the guardian of order.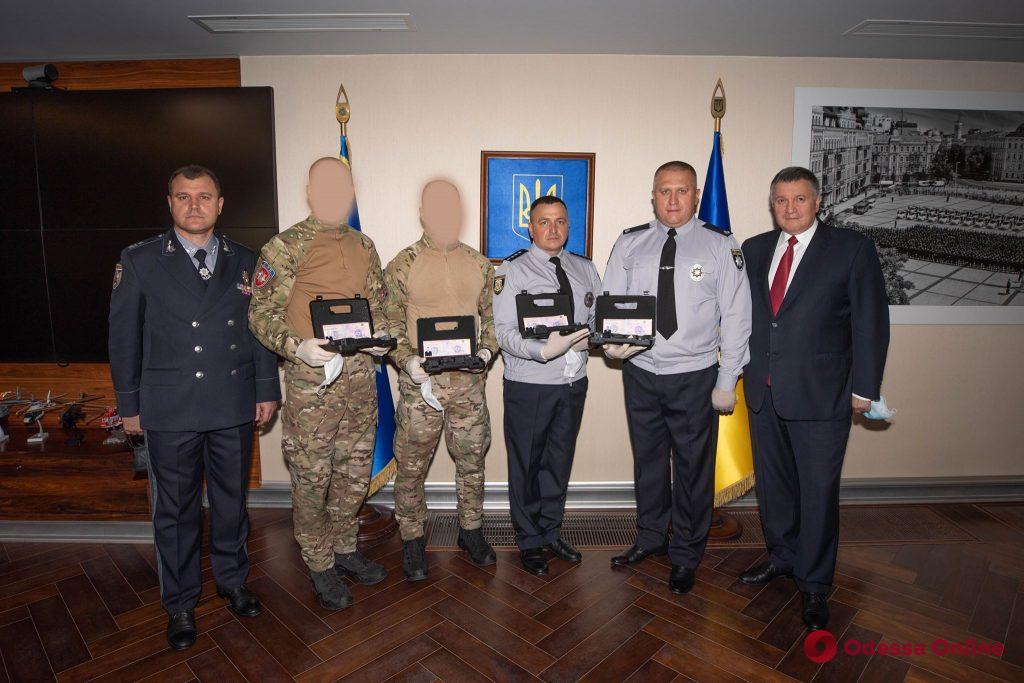 Let us remind you that the «Poltava terrorist» Roman Skripnik, who on July 23 captured he was taken hostage by a policeman, after which he escaped, and was found eight days later near the village of Oposhnya, Zenkovsky district, Poltava region. During the special operation, the sniper eliminated criminal.
Subscribe to our page on Facebook and Telegram channelto keep abreast of the most important events