Odessa: the sunken tanker «Delfi» was raised — now divers can examine it | Odessa news
The work continues.
Today the sunken tanker «Delphi» was raised with the help of tugs. Now the new position of the vessel is being recorded.
This was announced by the head of the Odessa seaport administration Ruslan Sakhautdinov.
"At this stage, we have a roll of 30 degrees instead of 90 degrees that we had. Air was pumped into some of the compartments by special compressors, some of the rooms were freed from water by pumps, and water was pumped into some of the rooms, on the contrary. Two tugs in the complex made it possible to obtain the overturning moment that was necessary. In this position, you can already work on the ship, you can already move around the deck «, — said Sakhautdinov.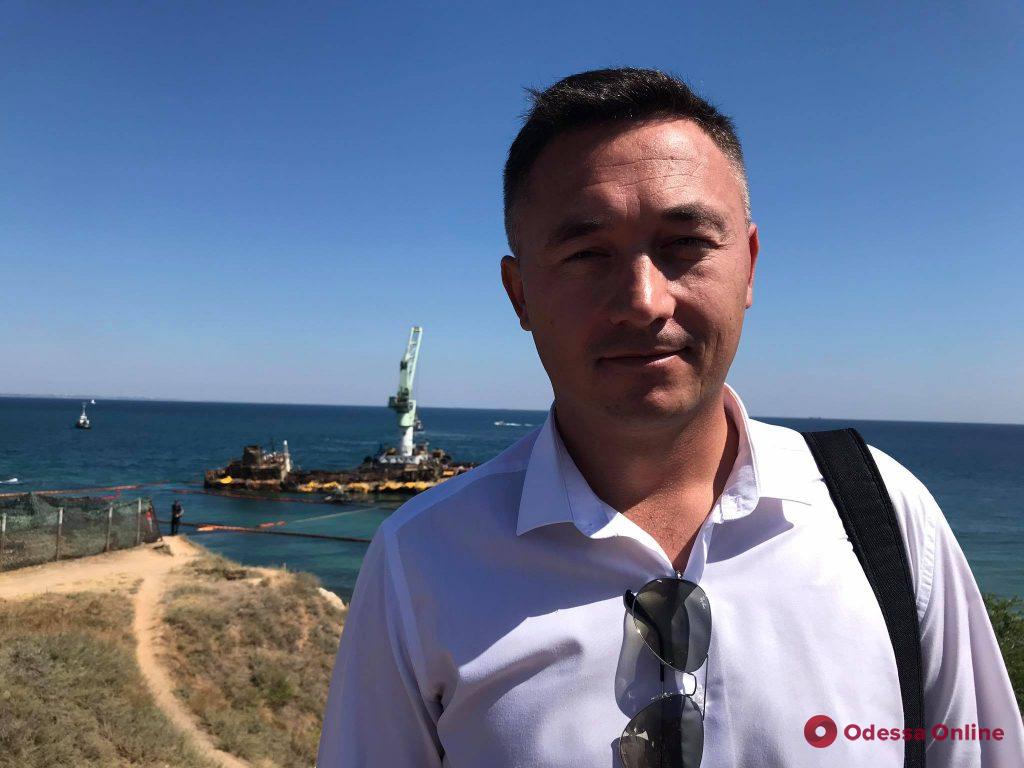 According to him, now the divers will be able to examine the starboard side of the vessel, which it lay on the seabed. Based on the results, which will become known tomorrow, they will decide what to do with the tanker next.
Sakhautdinov also added that the tanker will not be transported immediately. For this «Delphi» with the damaged side will be laid on a specially brought down barge.
Let us remind you that in the morning the tanker «Delphi» attached two cables to the tugs, trying to put it on an even keel.
Subscribe to our page on Facebook and Telegram channelto keep abreast of the most important events.