inhabitants of Odessa oppose changes to the law on language (photo)
Near Duke is a protest.
On July 16, Odessa residents gathered at the Duke monument to take part in the all-Ukrainian action against bill No. 2362, which was initiated by the people's deputy from the party «Servant of the People» Maxim Buzhansky.
This is reported by the correspondent Odessa.online.
"Before each election, deputies manipulate language issues. Such manipulations enmity in our society and people who are against peace and tranquility in our country are engaged in this, " — believes the head of the branch of the Ukrainian Institute of National Memory Sergey Gutsalyuk.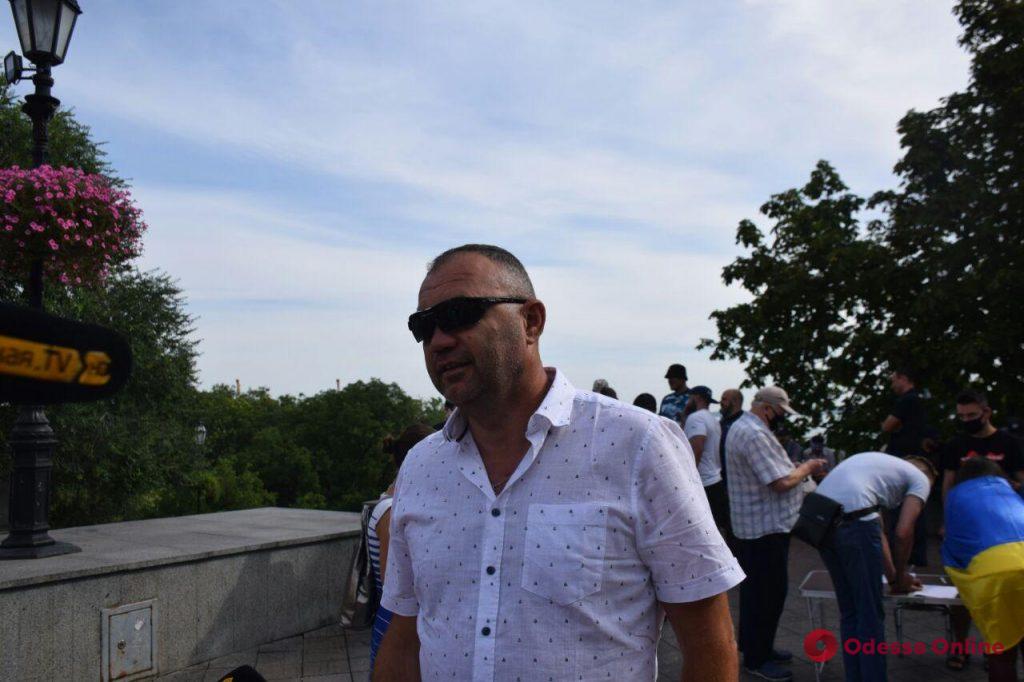 The bill submitted to the Verkhovna Rada for the introduction of amendments to the system of instruction in the state language in educational institutions. It is about making the Ukrainian language less used in the educational process.
So, the draft law proposes to postpone until 2023 the transition to the Ukrainian language of instruction from September 1, students in grades 5-11 who still studied in Russian.
In addition, after 2023, it is proposed to teach 40-60% of subjects in Russian in grades 5-11 with instruction in the language of national minorities.
Note that parliamentarians planned to consider bill No. 2362 today, but at the last moment it became known that the issue was excluded from the agenda.
Subscribe to our page in Facebook and Telegram channelto keep abreast of the most important events