In Odessa, clubs and restaurants may be allowed to work after 23.00 | Odessa news
Businessmen are negotiating with the authorities.
Today, July 14, the owners of Odessa restaurants and nightclubs came to the chairman of the Regional State Administration Maxim Kutsem with a request to clarify the Cabinet's decision to ban the work of establishments from 23.00 to 07.00 because of the coronavirus, given the unprecedented influx of tourists into the city by the sea.
As Maxim Kutsyi himself said on his Facebook page, he intends to ask the government to support Odessa businessmen and their workers in those days when tens of thousands of tourists come to the city and its environs.
Representatives of the Ministry of Health, the State Food and Beverage Service and the police were invited to the meeting. The Regional State Administration is considering scenarios in which institutions will adhere to sanitary norms and at the same time, authorities will also not limit the rights of people to paid vacations.
True, what exactly is being discussed in the post of governor in the social network is not said.
The only thing that Maxim Kutsyi promised restaurateurs and club owners was to turn to the government and the President's Office with a request to solve the problem and find some kind of compromise.
By the way, tomorrow, July 15, the owners of Odessa restaurants and cafes have planned a flash mob on Primorsky Boulevard. At 23.00 they want to bring empty chairs there, which will symbolize far-fetched and useless, in their opinion, restrictions on the work of entertainment facilities in Odessa during the peak tourist season.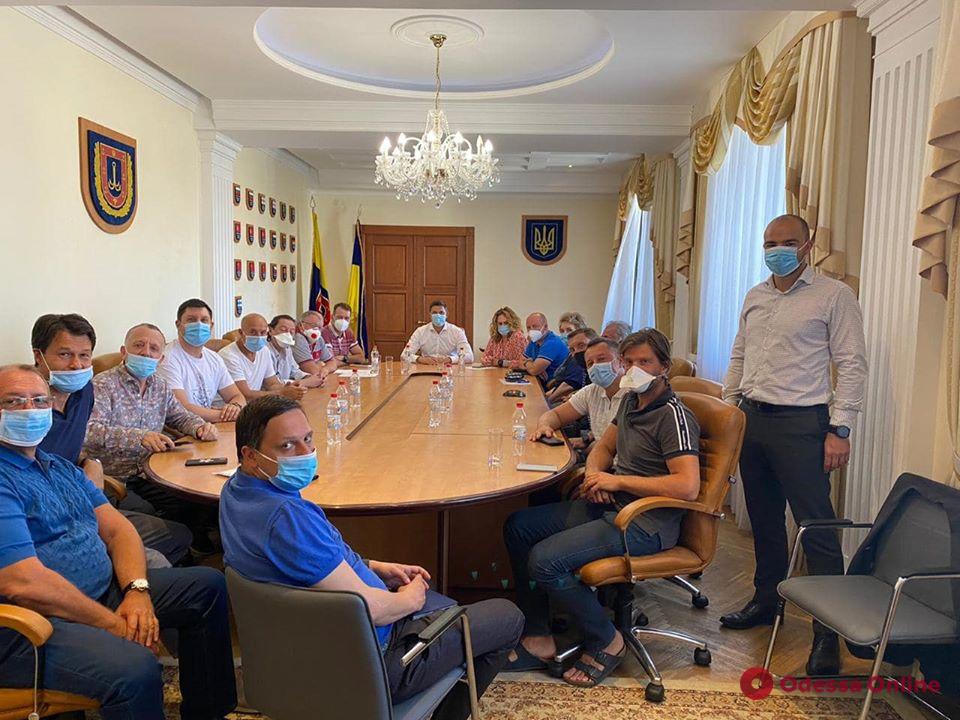 Meeting with the chairman of the Odessa Regional State Administration